2015 Registrations | 2015 - Representative Selections | 2015 Calendar
♕ ♕ ♕
2015 Calendar - Update:

13th January 2015. Registration time is almost upon us, below is a list of the times for your club or Independent team registration.





For all enquiries please phone Marie Caddies (02 4943 2805 – 0447 432 805) or email mcaddies@bigpond.net.au.
2015 Calendar - Update:

17th December 2014. We have had to change the dates and times for some of the Representative Selections due to other sporting representative days where our players are involved.

2015 - Representative Selections:
8 February 2015
12 years Selections – 9:00am (CNA Courts)
13 years Selections – 11:00am (CNA Courts)
17/21/Opens Selections – 6:30pm (CNA Courts)

Tuesday 17 February 2015
14 years Selections – 6:00pm (CNA Courts)
15 years Selections – 6:00pm (CNA Courts)
2015 Calendar:

7th December 2014. The 2015 Calendar is now available, also the Canteen Roster, please see links on left.


Anne Clark Service Award:

4th November 2014. Congratulations to Margaret West who was tonight awarded the Anne Clark Service Award from Netball NSW, a well deserved award, Margaret is pictured here with President of Netball NSW Wendy Archer.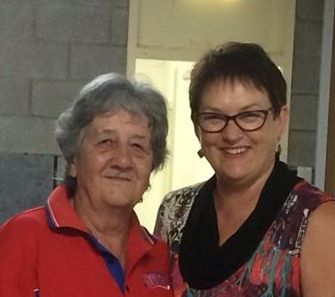 Click here for larger image


Wet Weather News
We have a new system for updating club news including wet weather updates. ☂ ☂ ☂
Just go to this link Wet Weather
On Apple devices, you will be asked to save the App to your home screen, other devices will allow you to bookmark and add the shortcut to your home screen.
Remember, this can be accessed from ANY device that has an internet connection.
Top of page
☆ 24th January 2012. We are now on Facebook!

Like us to get updates about what is going on. Click on icon or Search for Charlestown Netball Association Inc.









Registrations:
♨ If you are an individual looking for placement in a team or wishing to form a new team, please contact our secretary Marie Caddies on 0447 432 805.


☺
==========
Wet Weather Info Good Sports Info Codes of Behaviour


Top of page