Development Squad Selections | Representative Personnel | Twilight Comp
♕ ♕ ♕
TWILIGHT COMPETITION:
When: Starting 10 October 2016 - Finishing 28 November 2016
Venue: Charlestown Netball Courts
Cost: $25 per player
Time: 6:30 pm for Juniors and 7:45 pm for Cadets and Seniors

☛ ☛ Click here to *Register On-line
*If you register on-line and EFT your payment, then there is no need to come to registrations at the hall.
Grand Final Awards:
3 September 2016.
☆ Two of our amazing award winners today.
Kylie Tayler who was awarded the Sportsmanship Award and Phoebe Gray who was awarded the Marie Caddies umpire of the year.
The Irene Murray player of the grand final was Sara Gilbert.




Well done ladies.




Our Irene Murray medal winner Sara Gilbert.
Top of page
Hunter United:
8 September.
☆Congratulations Hunter United on your fantastic win last night in the Metro League Division 2 Grand Final 50-34.
Division 1 next year woohoo!



20 August. Some of our fabulous Team White, umpiring today. Well done ladies and Anthony!


NetSetGO and Dress Code:
13 August 2016. ☆ Well done to all our NetSetGO teams, great presentation to all players today.

☀ ☄ Good luck to all who are playing in the final series this weekend.
Just a reminder to all teams, correct playing uniforms to be worn.
NO bike pants, tights or other clothing to be worn and a reminder NO jewellery.


Development Squad Selections:
27th July 2016.
Selections for the 12's and 13's years Development Squads (players turning 12 and 13 in 2017) to play in the 2016 Twilight Competition will be on:
Sunday 18 September 2016
12 Years (players turning 12 in 2017) - 9:30am
13 Years (players turning 13 in 2017) - 1:00pm
14 and 15 Years (players turning 14 and 15 in 2017) - 3:00pm
For all enquiries please phone Gail Mayers on 0431 456 835.
Representative Personnel:
Nominations are now open for 2017 Representative Personnel (Coaches, Co-Coaches, Team Managers and Representative Co-Ordinator)
. Closing date for nominations is Friday 2 September 2016, 5.00pm.
. Nomination Form
Top of page
Netball Badges:
☆ Congratulations to Natarni James who was successful in gaining her National 'C' badge, well done Natarni !!
☆ Congratulations to Louise Webster who was awarded her National 'B' badge today and to Olivia Tindall who gained her National 'C' badge today.
Well done ladies!!
---
Colour Day
Before



After

Netball NSW State Championships:
13th June 2016.
☆ Congratulations to our Open's team equal fourth in the State, and to our wonderful U/17's
who all played their hearts out over the past three days at the Netball NSW State Championships.
The association is very proud of you all.
To our coaches, managers, umpires and officials, thank you.



11th June 2016.
Go Charlestown, from banner girls, to ball girls, to players and the Swifts,
what a wonderful celebration of netball for our Charlestown players.

Representative Selections
☆Congratulations Brandii Davis-Welsh who has been selected in the NSW CHS U/15 Netball team.
Emma Bradford and Kyra Powell Caffyn made it to the final 32.
Well done girls.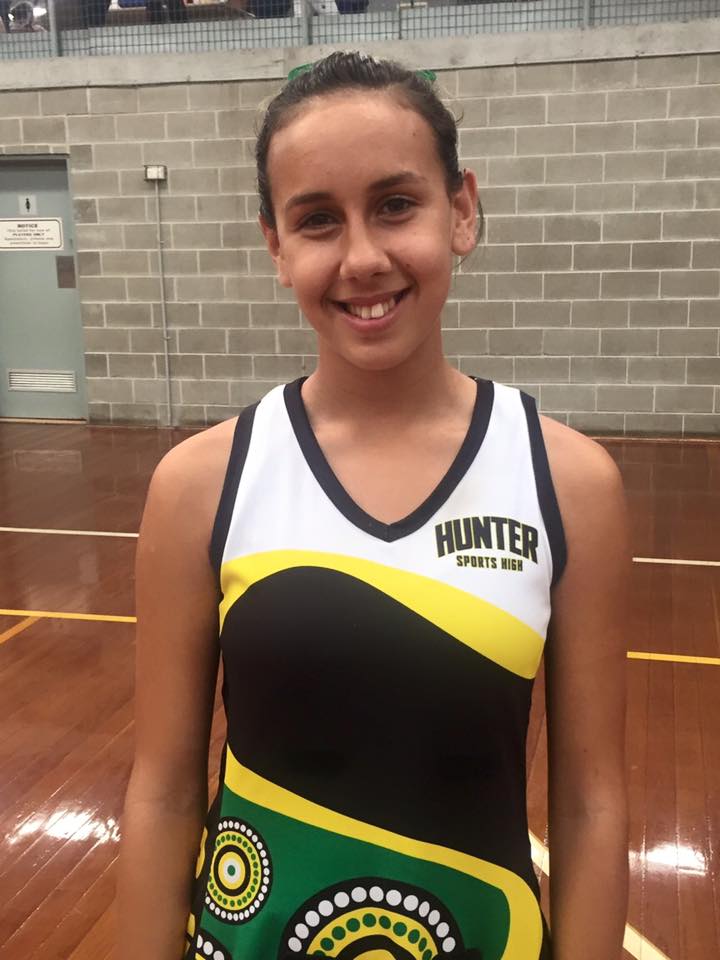 ☆Congratulations to Sam and Briella on being announced as captains of our U/12's Representative Team.


State League 2016.
2 April 2016
Whoo hoo, two winners and one runner up in the finals of State League today at Port Stephens.
Congratulations to our U/15's and U/14's who won their divisions
and to our U/17's who were runners up in their division.
Well done everyone!!

☆Congratulations to our U/15's team winning their division at State League today, well done ladies.



U/14's - Winners, congratulations you did yourself and the Association proud, well done ladies.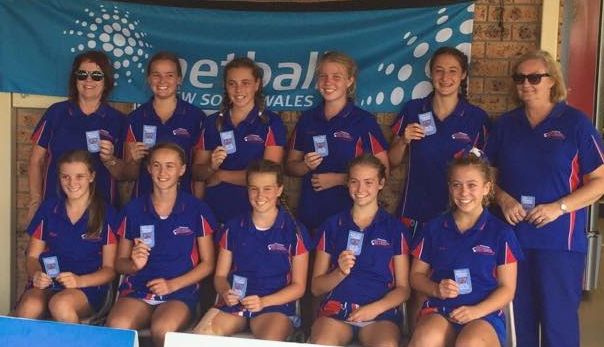 Couple of our umpires in this photo, thanks Louise and Jen for once again giving up your Sunday for us.
You do a wonderful job.

Hunter United.
2 April. The Hunter United 2016 team. Wishing you all an amazing season.


The Athletes Foot.
Charlestown Netball welcomes The Athletes Foot, Charlestown as one of our official sponsors for 2016, with special discounts for our members.
Thank you Athletes Foot.


Click for more details.
Athletes Foot Supporting Rising Stars
Kim Green Netball Ambassador
Cozzies Swimwear:
15th November 2015. Charlestown Netball want to thank Cozzies Swimwear for their sponsorship, a $20 Gift Certificate for each team playing in our Twilight Competition.
Like them on Facebook - Facebook.com/Cozziesswimwear.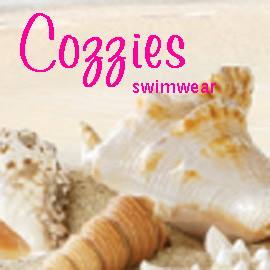 Find out more at cozziesswimwear.com.au


Top of page
---
The Greater Building Society.
22nd May 2015.
Charlestown Netball and The Greater Building Society have joined in a partnership for the 2015 season.
Charlestown Netball are thrilled to have this sponsorship and will use it to support our Umpires through education and training.
Thank you to the Greater for your support.


Wet Weather News
We have a new system for updating club news including wet weather updates. ☂ ☂ ☂
Just go to this link Wet Weather
On Apple devices, you will be asked to save the App to your home screen, other devices will allow you to bookmark and add the shortcut to your home screen.
This can be accessed from any device that has an internet connection.
More News Items Please see News Archive link on left (above left).
For Game Draws and Results, see Competition Results.
Top of page
☆ 24th January 2012. We are now on Facebook!

Like us to get updates about what is going on. Click on icon or Search for Charlestown Netball Association Inc.









Registrations:
♨ If you are an individual looking for placement in a team or wishing to form a new team, please contact our secretary Glenda Geyer on 0407 458321.


☺
==========
Wet Weather Info Good Sports Info Codes of Behaviour


Top of page